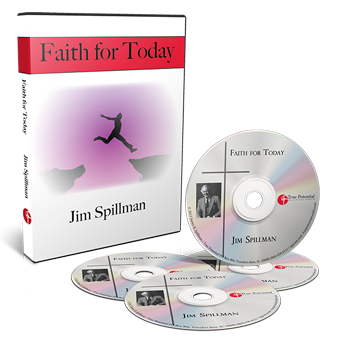 Author: Jim Spillman
4 CD Audio Set
$24.00
Faith for Today
Do you think faith is all about "name it and claim it"? Think again. Faith is about obedience and victory. Go deeper into your faith walk.
Four 1 hour audio teaching sessions:
Receiving by Faith
Stand Fast in the Faith
Directional Faith
Faith, the Substance and Evidence
Ministry Information:
Jim Spillman, author, evangelist, and Christian educator was widely known for his charismatic ministry and personality. As an evangelist and author Jim used his unique mix of spiritual and educational depth with humor to reach people where they were.